McLaren Racing and AkzoNobel have extended and expanded their long-running partnership. The new/ multi-year agreement will deepen the successful 13-year relationship and explore new possibilities in the areas of sustainability, technological innovation and product development.
In addition to continuing as McLaren Racing's exclusive Official Partner: Coatings Solutions, the company is now a Sustainability Partner to McLaren's racing team – heralding the start of a more integrated approach designed to go well beyond the supply of high-performance coatings.
Both parties have identified a number of initiatives that will broaden the scope of the strategic partnership and add value in multiple areas. This includes the provision of technical consultation to each other in fields of mutual interest, exploring further opportunities for innovation and the exchange of personnel.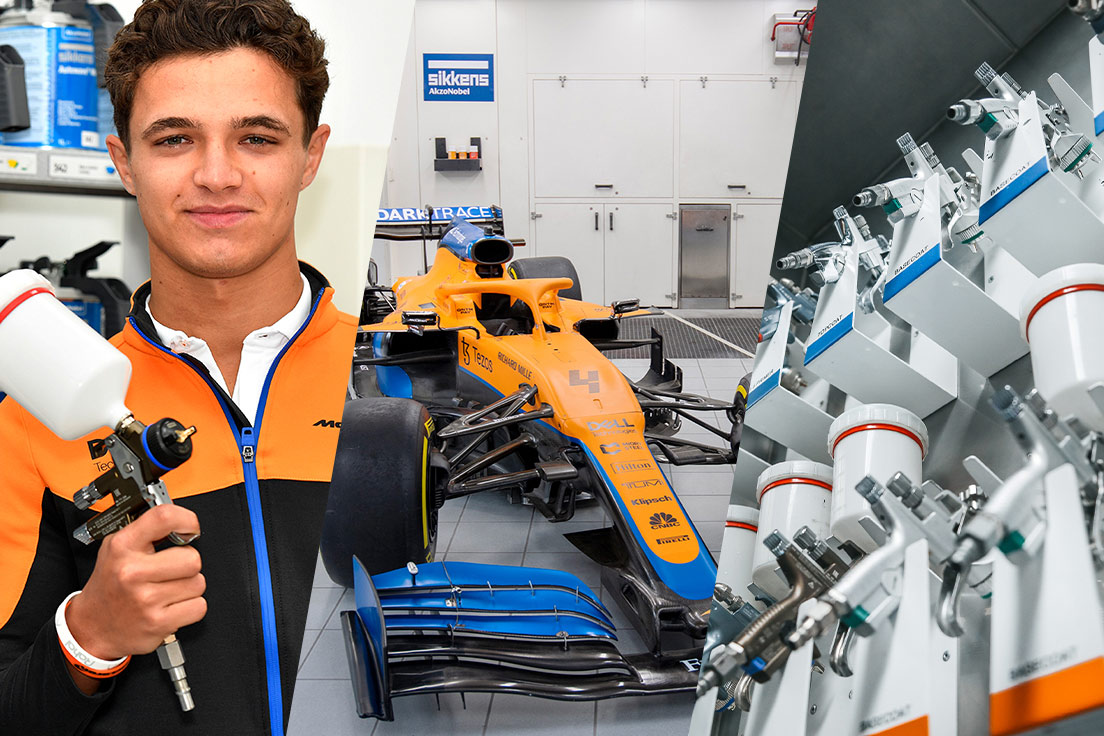 "We're incredibly proud and excited to be enhancing our relationship with such a long-standing and valued partner so that we can achieve more together," says Patrick Bourguignon, Director of AkzoNobel's Automotive and Specialty Coatings business. "Our shared focus on outstanding performance and pioneering innovation will help to propel us both forward and add a new dimension to our formula for success.

"We're also looking forward to incorporating our People. Planet. Paint. approach as we strive to play an active role in McLaren Racing's sustainability journey. It's all about building on the amazing success we've had so far and shaping the partnership for the future." 
Matt Dennington, Director of Partnerships at McLaren Racing, said: "It's fantastic to extend and expand our partnership with AkzoNobel. We're looking forward to taking this innovative and long-running relationship into a new chapter, taking a more integrated approach to development that will see AkzoNobel support us on our mission to become a more sustainable team."
AkzoNobel and McLaren first teamed up in 2008. Various advances in paint technology have since been achieved, which have not only contributed to the performance of the McLaren Formula 1 car, but have also crossed over to drive innovation in other industries.

This year's McLaren F1 car, MCL36, is due to be launched in mid-February. Testing for the new F1 season is scheduled to start on February 23, while the first Grand Prix is due to take place in Bahrain on March 20.
Source: AkzoNobel
Note to readers:
Please follow us on LinkedIn ,Twitter and YouTube and subscribe to our website and receive notifications of new posts by email.
Please click the share buttons below and make a comment.