allnex is thrilled to announce plans are well underway for their presence at ACS 2022.
During the pandemic, our teams spent time fine-tuning and polishing our position on Sustainability and what it means to us.  While Sustainability is a commitment to our stakeholders and a key part of our continued success, we also wanted to take it a step further to ensure we create lower environmental impact solutions. We call this "be ECOWISE™" and it is both our promise and our proposition, which will be represented on the stand.

With our broad portfolio of technologies and sustainable focus, we are your ideal partner to smoothly and successfully make the transition to lower environmental impact solutions.

In addition to our be ECOWISE™ commitment, you'll also see samples from each of our business units around the booth, as well as the multiple applications they're designed for.  This gives our guests the tangible proof of the superiority of our products.

Allnex is also proud to report we have a total of five presentations at ACS 2022, along with a poster session! We invite you to register to attend them: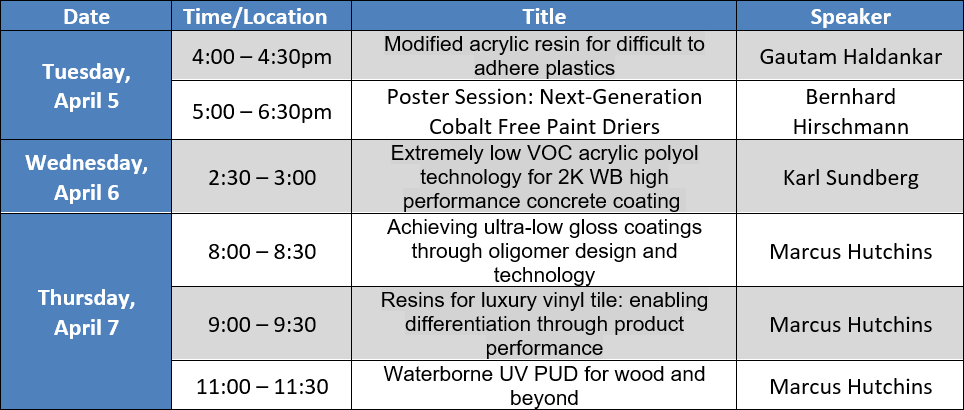 Source: allnex
Note to readers:
Please follow us on LinkedIn ,Twitter and YouTube and subscribe to our website and receive notifications of new posts by email.
Please click the share buttons below and make a comment.